Alexandra Protek 868 Clip Fencing
The Protek 868 mesh fence system is a versatile system that is stronger than a single wire fencing system. Our Protek 868 offers secure fencing for a number of applications for example; industrial estates, retail parks, industrial buildings, playgrounds and particular sports enclosures. The flat panel system uses twin horizontal wires 8mm in diameter, welded to a 6mm vertical wire.
Protek 868 Clip Specification
Fixing
Posts, Clips & Fixings
The posts and clips that Knight Fencing offers provide a fixing system which secures the panels but allows for variations. The system is easy to install, allowing the panels to be stepped, helping the fence line to follow the contours of the ground. With the vandal resistant security fixings this post and clip system provides a reasonable level of security.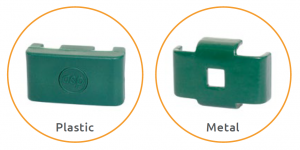 Options
Panels can be inverted to create flat top option
Other heights available on request
Product and Finish Standards
Mesh panel wire manufactured to BS 4102 and galvanised to BS EN 10244-2:2001 class D, weld strength is 75% of the minimum tensile strength of the wire (tensile range 540-690 N/m2)
Post material manufactured to BS EN 10210-2:1997 and galvanised to BS EN 10346:2009
Panels & Posts are powder coated to BS EN 13438:2005 (min 100 micron)
Technical Specification for Protek 868 Clip
Fence height
(m)
Panel Size WxH (mm)
Overall Length of Post (mm)
Post Size (mm)
No. Fixings Ends / Inters (1 Clamp)
No. Fixings Corners (1 Clamp)
1.0
1030 x 2506
1600
60 x 60
3
6
1.2
1230 x 2506
1850
60 x 60
4
8
1.8
1830 x 2506
2400
60 x 60
5
10
2.0
2030 x 2506
2700
60 x 60
6
12
2.4
2430 x 2506
3200
60 x 60
7
14
3.0
3030 x 2506
3900
60 x 60
8
16