Postsaver Pro-Sleeves will save you money.
That's right: fit them on your timber fence posts and the posts will last longer, which means you spend less on maintaining and replacing them.
They're a simple, effective and cheap way to get more value for money from your timber fence posts. And they start at just £1.58 each.
What are Postsaver Pro-Sleeves?
These heat-shrinkable sleeves are lined with a meltable, bituminous liner. They feature a dual-layer barrier protection that creates a long-lasting, high-performance, air-and-water-tight seal, locking out moisture, fungi and oxygen.
This makes them better than liquid coatings and better than bitumen paint.
In short, they are guaranteed to prevent costly rot and decay.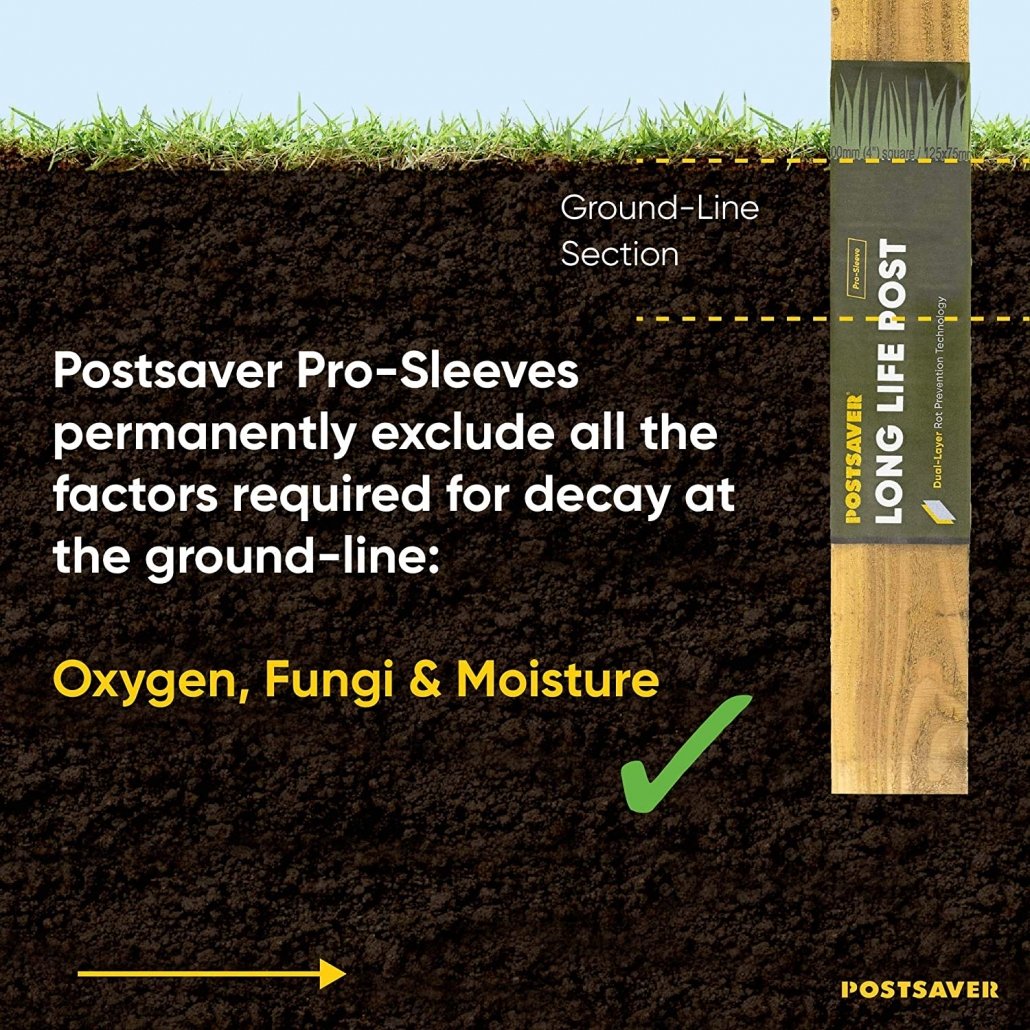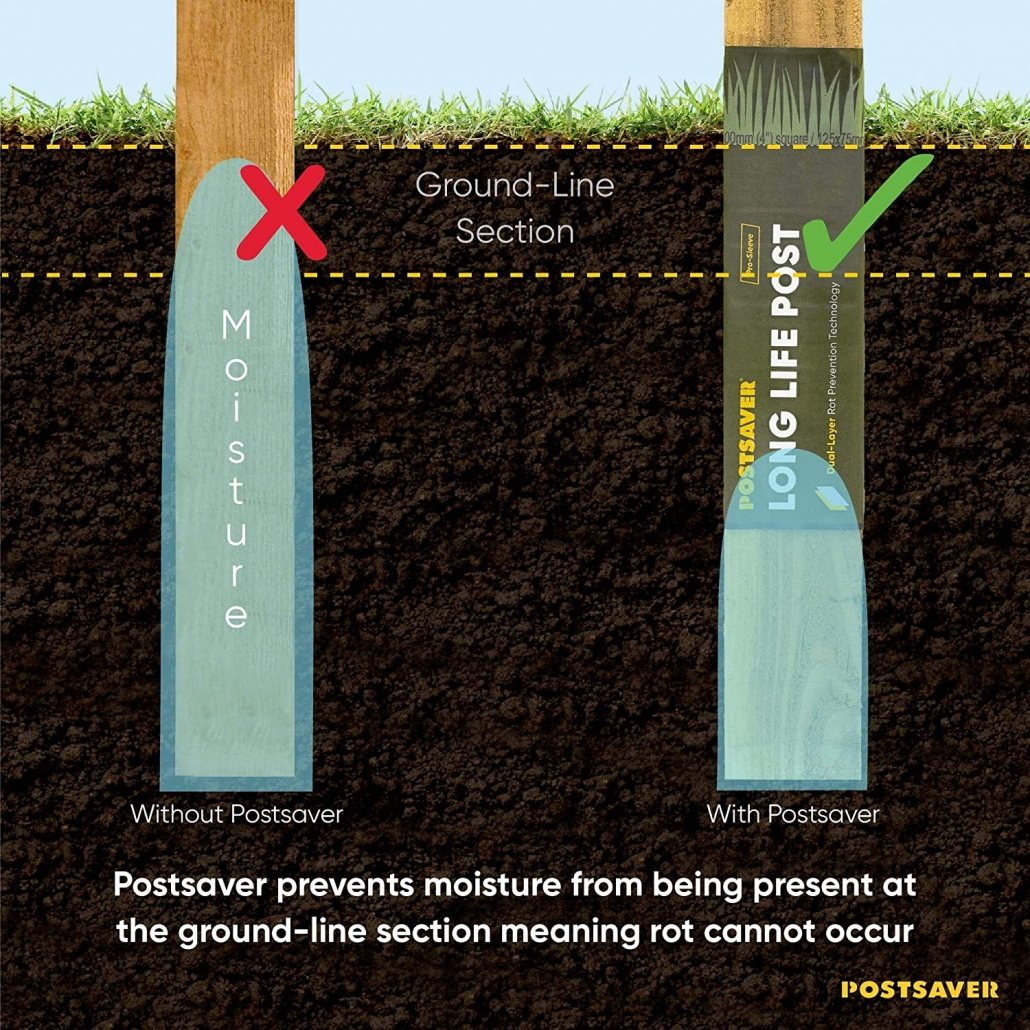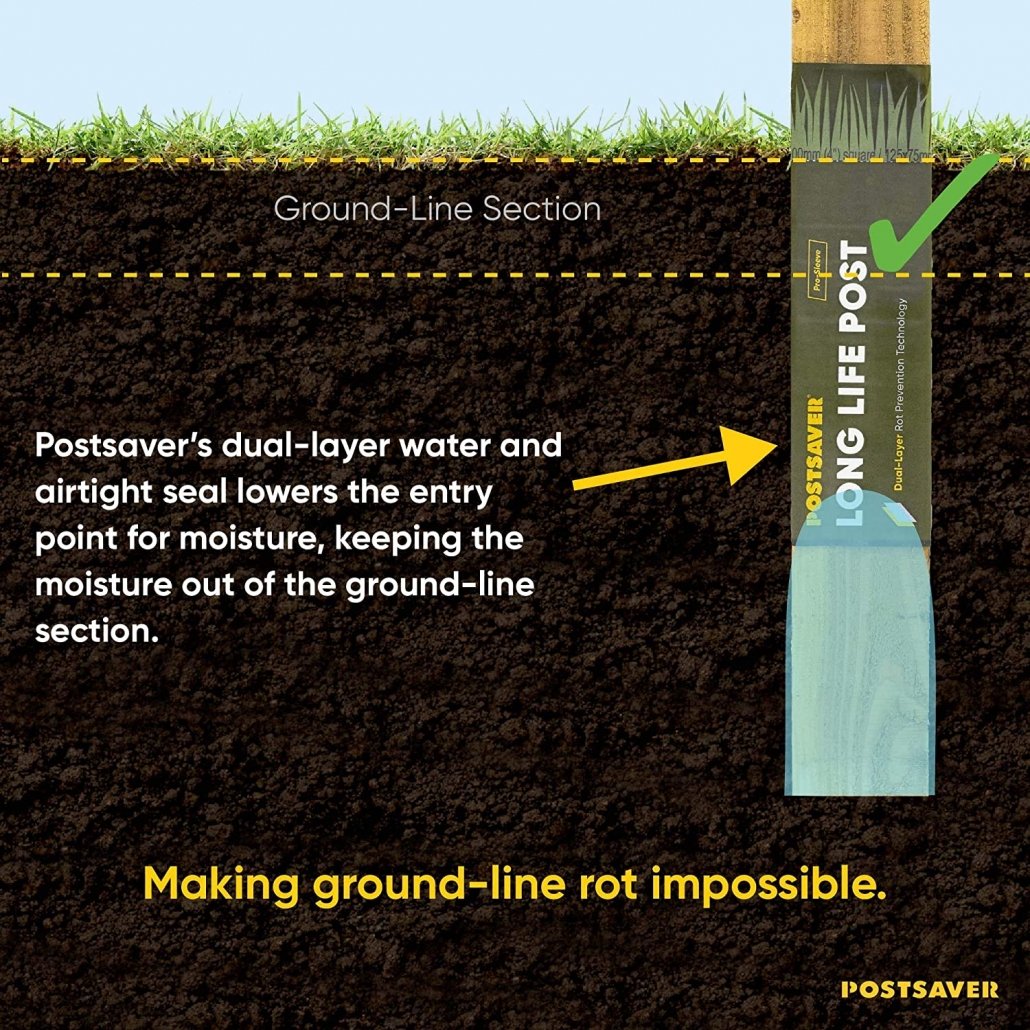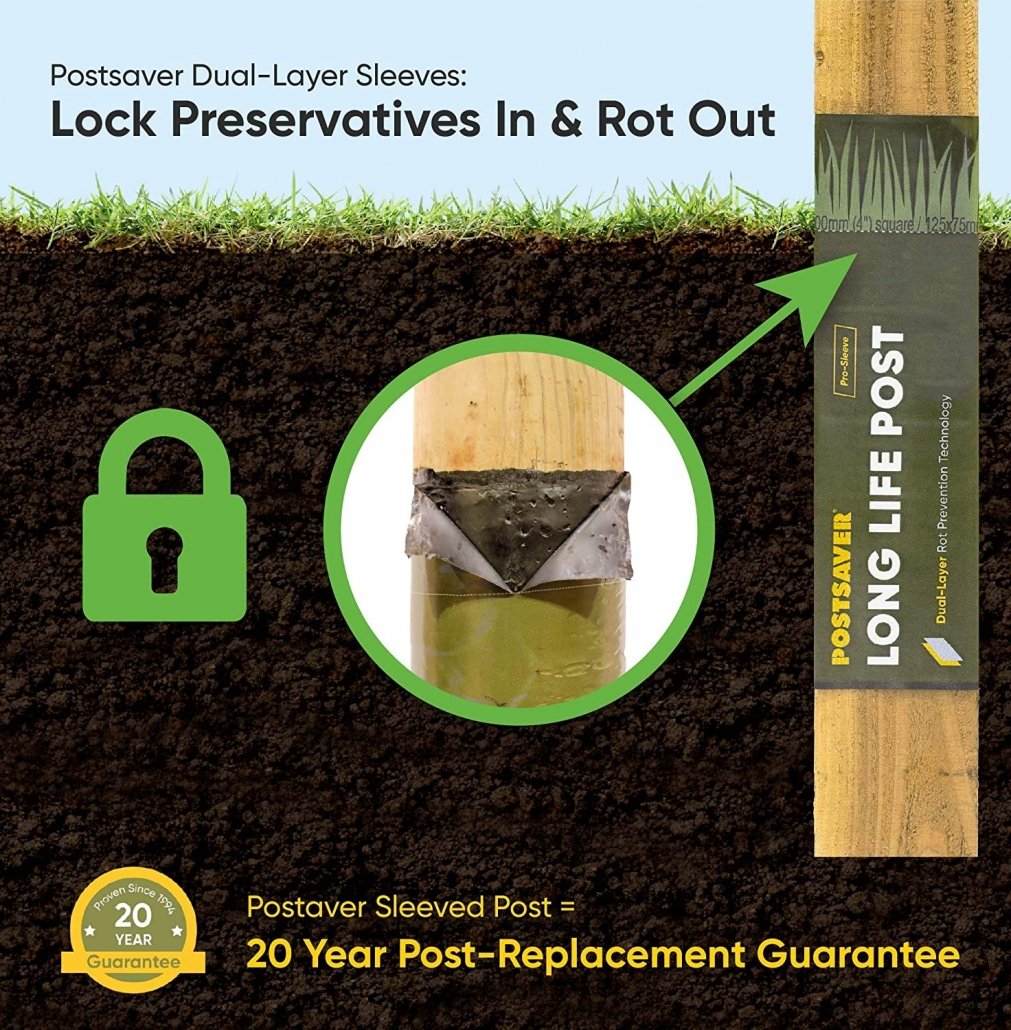 Worried about installing them yourself? Don't be
The sleeves are easy and quick to apply. You slip them over your timber fence posts and fix them in place using a blow torch.
And when you buy these anti-decay sleeves from us, you get a 20-year anti-rot guarantee as part of the deal – that's how confident we are in their quality.
They're non-toxic, tested to international quality standards and available in three sizes.
This is how much we rate Postsaver Pro-Sleeves
We are more than happy to put our reputation where our mouth is when it comes to Postsaver Pro-Sleeves: all the fences we install are fitted with these anti-rot sleeves as standard.
We pride ourselves on the standard of the products that we sell and install – it's part our commitment to a quality service – and Postsaver Pro-Sleeves are a quality product that does a quality job.
Display 9 Products per page