The Protek 1000 mesh fence system provides a 'light duty' security fence that is aesthetically pleasing with high through-visibility, helping it to blend into its surrounding. Protek 1000 is a welded mesh panel with horizontal triangular folds that help to form a strong, rigid fence line, particularly suitable for use as a general purpose boundary fence.
Alexandra Protek 1000 Specification
Fixing
Posts, Clips & Fixings
The posts and clips that Alexandra Security Limited offers provide a fixing system which secures the panels but allows for variations. The system is easy to install and allows the panels to be stepped, helping the fence line to follow the contours of the ground. With the vandal resistant security fixings this post and clip system provides a reasonable level of security to any boundary.
Options
Plastic or metal clips
• Panels can be inverted to create flat top option
• Panels can be specified as 2.51m post centres as a special order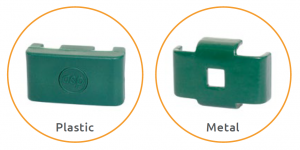 Finishes
Mesh panel wire manufactured to BS 4102 and galvanised to BS EN 10244-2:2001 class D, weld strength is 75% of the minimum tensile strength of the wire (tensile range 540-690 N/m2)
Post material manufactured to BS EN 10210-2:1997 and galvanised to BS EN 10346:2009
Panels & Posts are powder coated to BS EN 13438:2005 (min 100 micron)
*For Quixolid, 1100 mm / **Not available from stock in RAL 7016
Fence height
(m)
Panel Size WxH (mm)
No. "V" Bars per panel
Overall Length of Post
Post Size (mm)
No. Clips Per Post
No. Clips Per Corner
1.2
1230 x 3005
2
1800
60 x 60
3
6
1.5
1530 x 3005
3
2100
60 x 60
4
8
1.8
1730 x 3005
3
2400
60 x 60
4
8
2.0
1930 x 3005
3
2700
60 x 60
4
8
2.4
2330 x 3005
4
3150
60 x 60
5
10
3.0
2930 x 2445
5
3900
60 x 60
6
12