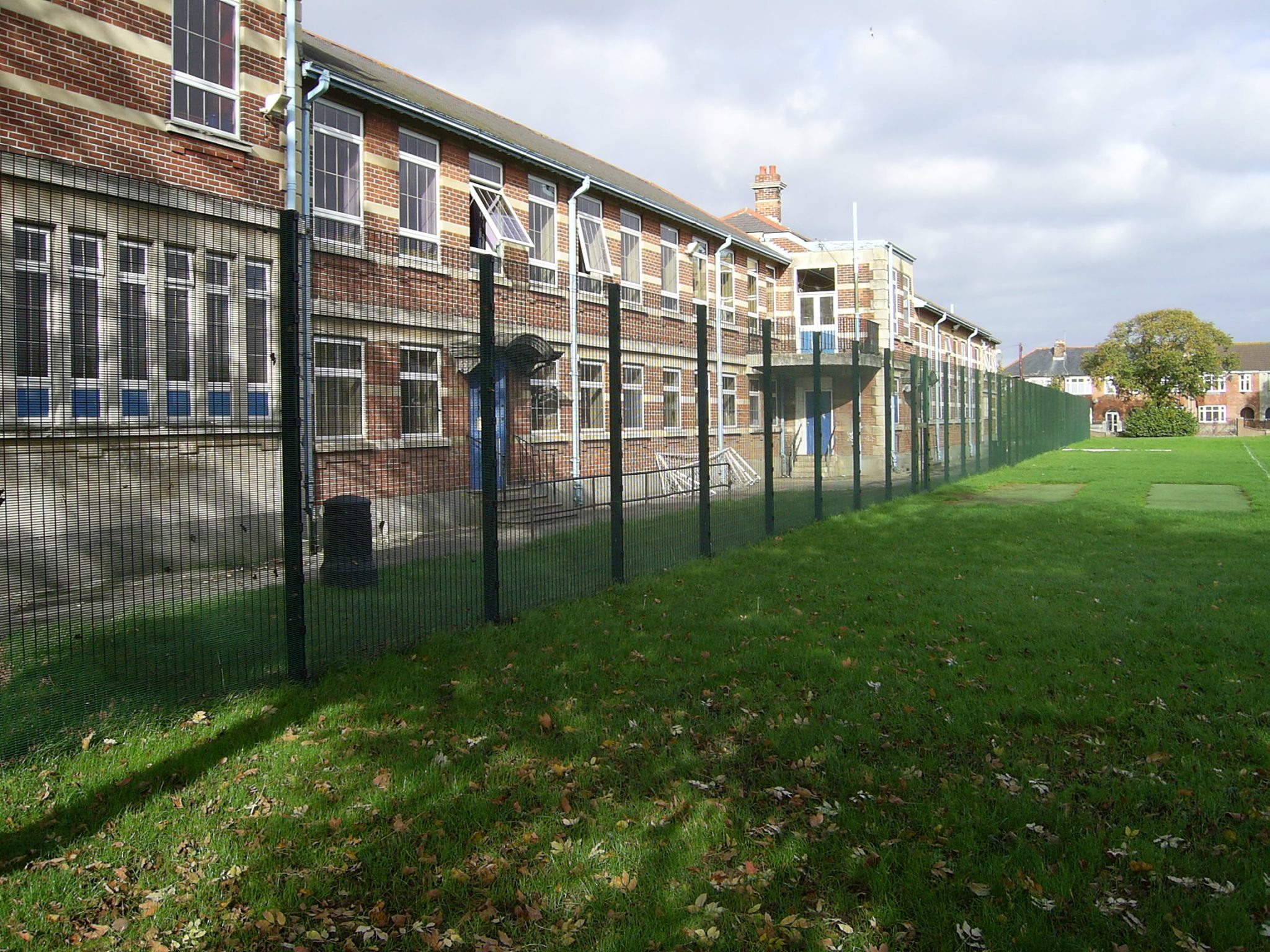 School security fencing is an important part of school security planning.
More and more schools in the UK are choosing to install school security fencing. They are benefiting from the greater protection and freedom it provides, and the stronger sense of pride it instils.
Here are six reasons to install security fencing at schools:
It reduces vandalism. The vandalism of school property both on school grounds and inside schools has long been a big problem. School security fencing that is difficult to climb is a significant deterrent for intruders intending to cause such damage. This means less expenditure on repairs and replacing stolen or damaged items.
It improves pupil and staff safety. School security fencing helps to stop members of the public from entering the school grounds when they shouldn't. This includes people taking shortcuts or, although it is rare, predators. Security fencing also stops animals from getting onto the grounds.
It improves pupil management. As well as helping keep unwanted visitors out, school security fencing plays an important role in keeping pupils on the school grounds. It helps to stop children skipping classes or leaving school early or without permission. By doing so, school security fencing helps provide peace of mind for parents and teachers.
It enhances a school's image. School security fencing helps to create a positive image for a school and adds to its overall appeal. It helps assure parents that their children are safe and, with a modern look and the ability to coordinate the colour scheme with school specifications, it can help present a smart, attractive image of a school.
It reduces noise. For schools in built-up areas or next to busy roads, school security fencing can act as an acoustic barrier and reduce the disruption that unwanted noise can cause in the classroom. This helps to create a better learning environment.
It is more durable. School security fencing lasts longer than standard fencing. Made from galvanised steel, school fencing that is properly installed by an experienced fencing company will do its job well for years and years, and will require minimal maintenance. This saves valuable time and money.
There is a range of school security fencing to choose from, including chain-link fencing, roll-welded mesh fencing and V-mesh fencing. Just remember to use a specialist fencing firm to supply and install it.
Want to know more about school security fencing from Knight Fencing?
Contact us today on 01243 641272, 01579 529298 or [email protected].
Download our free guide to school fencing for specifiers
Essential information for school security and safety systems project planners
Opening hours
Mon – Fri : 7:30am – 5pm / Sat : 8am – 1pm