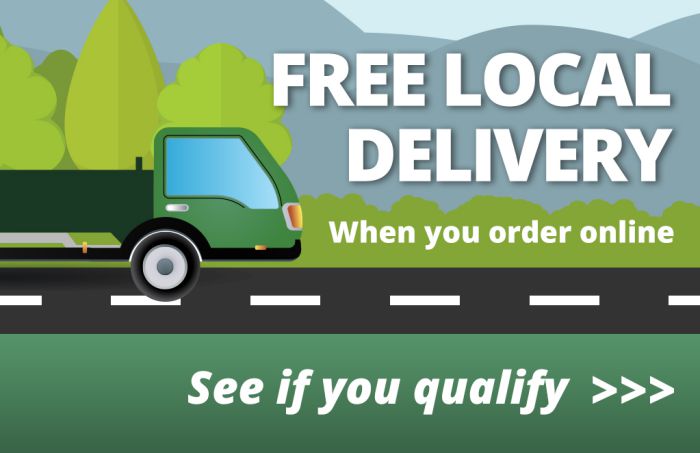 Fence blown over? Need new fence panels?
Neighbourhood too noisy? Want some acoustic fencing?
Need some weed killer, top soil or mulch for your garden?
Whatever you need, you can get it delivered to your door for nothing.
Get your landscaping and fencing supplies delivered free today
That's right, nothing. As a local customer, when you buy your landscaping and fencing supplies online from Knight Fencing, you won't spend a penny on delivery.
Local free delivery on all your fencing and landscape supplies. It's as simple as that.
Not sure if you qualify? Check our handy map for the free delivery areas in West Sussex, East Sussex, Hampshire and Surrey:
 
 
Once you've placed and paid for your order online, it'll be prepared for dispatch and on your doorstep in just a couple of days. We'll send you a message on the day of delivery to let you know exactly when it's turning up.
Use our free local collection service too
Going to be near our new Fencing and Landscaping Centre in Chichester? Then you can also use our free local collection service.
Simply click on local collection when ordering your landscaping and fencing supplies online, and they'll be ready to pick up later that day. We'll give you a call to let you know when.
Download our latest brochure
for everything you need to know about our products and services.
Get our garden leisure product guide
The Knight Fencing garden products range.
Make the most of your garden.
Opening hours
Mon - Fri : 7:30 - 5:30 / Sat : 8:00 - 12:30